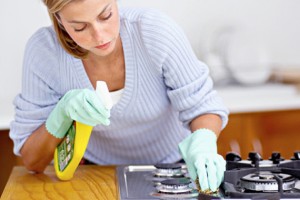 Winter is coming to its end and spring will soon arrive. As good as it might sounds a spoil factor is also present, namely the deep spring cleaning. It shouldn't make us panic. Organize the process better this time and much prior to its execution.
First make a list with the things that need to be cleaned. Sure this list will be long. If you feel too busy to do it yourself, just browse for a couple of minutes the Internet. Find everything about the cleaning services Monument professional companies offer and order the package that best suits your needs. You can choose the service of carpet cleaning Monument professional cleaners provide for their clients and you will be satisfied by the quality and the efficiency of their work.
However if you follow the next tips for easy deep cleaning, you can make most of the activities on your own:
Curtains: use the brush attachment and step on a ladder to vacuum each part, try to open the pleats, too. Usually dust and dirt accumulate to their low foot and the hem, so don't ignore them.
Wooden blinds: Prepare a solution of warm water and washing liquid. First vacuum and dust the slats, after that wash them. Use a dry towel and soak the excess water. Do these three steps for the both sides.
Walls: if there is mould on your walls, prepare a liquid from water and bleach. Spray on the spots and leave it work for 10 minutes. Use a white cotton cloth to dry out.
Wooden floors: at least once a week vacuum and mop wooden floors. If the surface begins to look dull or scratched, call the professionals to mend it.
Cabinets: empty the cabinets and clean the interior using a solution of dish liquid and warm water. Rinse with clean water and dry with a clean towel.