The regular maintenance of furniture upholstery can be a difficult task. However given the constant use of the furniture, it may become a true challenge to clean all the stains, spills and dirt. You need to take a good care of the furniture upholstery to protect the good atmosphere in your home and the elegant look of the furniture. Steam cleaning is one of the cleaning techniques that you may use to maintain well your upholstery by using purchased or rented steam cleaner and some basic products. We have prepared some great tips to help you clean your upholstery.
Successfully Steam Clean the Furniture Upholstery
Before you start using any of the upholstery cleaning techniques we strongly recommend checking the manufacturers' labels. You will find the fabrics cleaning code on the label and some instructions weather it is safe to use a steam cleaner on the upholstery. If the code and the instructions allow using steam cleaning techniques than you may proceed and follow the instructions below. Otherwise the best option is to contact professional cleaning services to completely clean the upholstery.
To prepare the upholstery for the steam cleaning, remove all the cushions and covers from the furniture and thoroughly vacuum the surfaces. Use an upholstery attachment to avoid damaging the fabrics and to clean better all the corners and sides.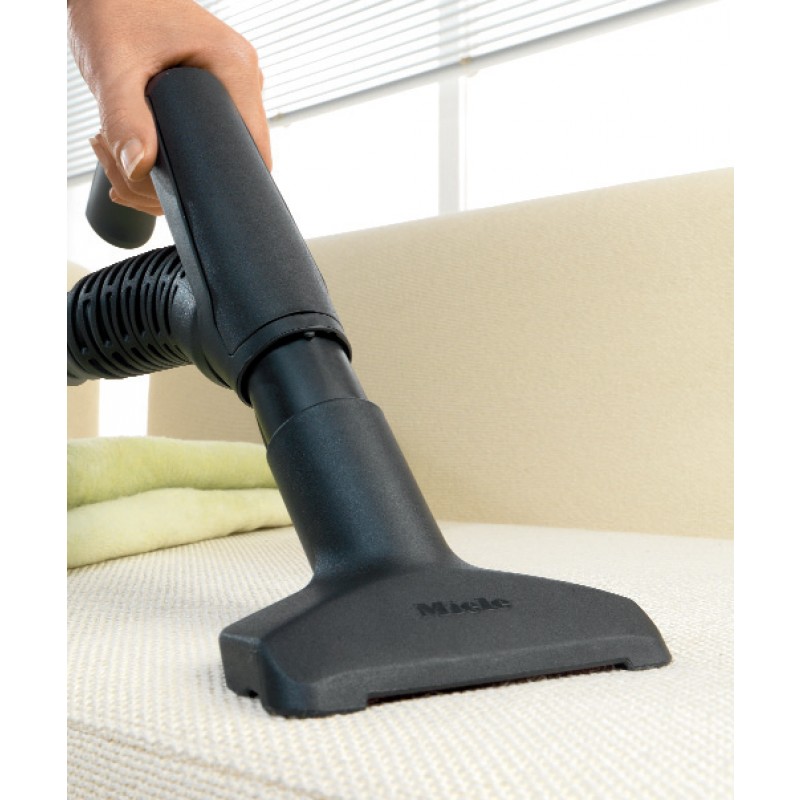 To pre-treat the upholstery use a spray cleaner to help lift most of the dirt. Choose the spray depending on the manufacturers' label instructions. If you are not sure the spray is appropriate for the specific type of fabrics, choose a small hidden piece of the upholstery and test the solution to make sure it does not damage the fabrics.
Leave the spray to work on the upholstery for a few minutes and then use a soft brush to wipe the upholstery.
It is time to set up the steam cleaner. Add water and steam cleaner solution to the tank and allow it to heat. When the machine has warmed up, run the streamer over the upholstery using long even strokes. You should clean the entire piece of furniture and make sure you do not miss any corners and sides of the upholstery. Try cleaning one area at a time to make sure you do not miss any pieces.
Allow the furniture to air dry and avoid using it until it is completely dry. Once the upholstery is dry you will notice the difference in the appearance. When you need to clean your furniture upholstery you should also clean the carpets because dust falls on them. In this case it is best to look for a prestigious company offering various cleaning services.