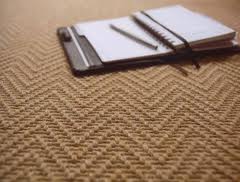 You don't always need professional steam cleaning to get your dirty carpets clean again. There are many cleaning solution made of common household items, that you can use to clean your carpet. Some of these cleaners offer a simple solution for carpet stains, while other a more powerful option for entire carpet cleaning. No matter what kind of cleaning solution you need, the tips below will help you to make it.
Stain Removal
Different stains require different cleaning solutions. Depending on the type of stain on your carpet, you have to decide what type of cleaner is the most appropriate. Water-soluble stains, for instance, can be easily removed with water alone, but for grease stains, only water won't be enough, you will need to add some laundry detergent to get rid of those stains. For stains, which origin is unknown, you can use salt and club soda to remove them.
General Cleaning
Cleaning the entire carpet on a regular basis (at least once a month) can keep it looking clean and smelling fresh long time before it needs steam cleaning. Cleaners Collier's Wood advise using weak solutions, such as a mixture of water and vinegar or a solution of ammonia and water.
Steam Cleaner
Steam cleaning is a great way to get rid of any ground-in dirt and odours from a carpet. It is advisable to steam clean your carpets at least once a year to keep them looking nice and clean. You can either buy or rent a steam-cleaning device, all depends on how often you intend to use it. A steam cleaner will help you to clean your carpets in depth without having to call professionals. However, if you are not capable to clean your carpets on your own, you can always hire cleaners Collier's Wood to do the job for you.