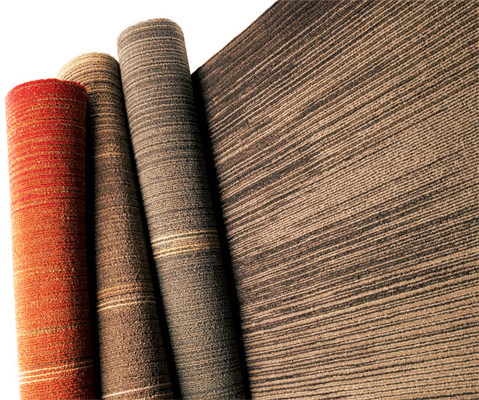 When it comes to flooring we all want the best, the cheapest yet most durable and high quality which requires no maintenance. If it is water and stain proof it will be perfect, but unfortunately a carpet like this doesn't exist. And how could it, if it is manufactured the companies will bankrupt not to mention the carpet cleaning ones. But we don't live in such a perfect world therefore you have to know how to properly treat your textile flooring.
Daily Care Is Very Important
In fact this is not a hard task, but you'll have to spare quite a lot of time in order to accomplish it. We'll start with the daily care which involves vacuuming, this is probably the most important part of the maintenance because it keeps your carpet or rug in good shape. You shouldn't treat rugs and carpets alike because in most cases they're made from different materials. While you can put the rug in a washing machine you'll have to hire professional help to clean the wall-to-wall carpet.
On the other hand there are wool rugs as well as wool carpets so if your textile floorings are the same clean them the same way. Before I continue with the cleaning procedures I would like to tell you more about maintenance because it is very important for the preservation of your textile flooring. Regardless of the material your carpet is made form you should keep it away from direct sunlight because it can damage the fibres causing discoloration.
You should also rotate the carpet once a year so each part endures the same amount of traffic. Moreover it is good to beat it once in a while because that way you'll loosen up soil and dust particles which the vacuum couldn't suck. Now to the harder part – the cleaning which is very important because it will determine the useful lifespan of the textile flooring. The first thing you'll have to learn is whether your carpet is tolerant to water or not.
Dry or Wet Carpet Cleaning?
This will determine the cleaning method you're going to use and the detergents you'll be needing. Next in order are the actual cleaners which have to be eco-friendly especially if you have pets and children. Make sure you read the label and remember to use less of the dosage prescribed if you deal with minor stains. Talking about them there are some things you need to know like you shouldn't scrub the stain and when using a detergent always perform a test on an inconspicuous area.
Another important thing you should keep in mind is that carpets need deep cleaning several times in a year, so don't neglect this. If you don't think you can handle it on your own better contact professional help. There are plenty of good carpet cleaning companies providing excellent services at affordable prices but if you want things to be done the right way I strongly recommend you go with this one. The staff are professionals and know how to properly treat all kinds of textile flooring.