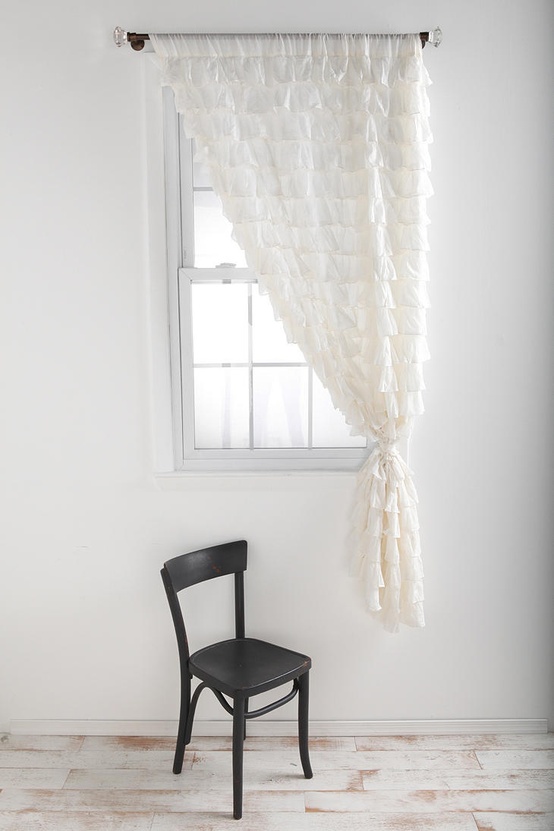 When the time for cleaning comes many home owners forget to take care of their curtains. I do not know why this is happening but it's true. So, in this article I am going to share with you a few useful tips on how to clean curtains.
General Curtain Cleaning Tips
1. It is really important to clean your curtains regularly. If you often open your doors and windows then just imagine how much dirt and dust from the outside have been collecting on your curtains. To fix your mistake you should vacuum your curtains regularly (every week) by using an upholstery attachment. This way you will not only keep your curtains fresh and clean but you will prolong their life as well.
2. If you are a proud owner of beautiful lined curtains, then domestic cleaners West Kensington do not recommend cleaning them on your own but taking them to professional dry cleaning. In this case, the only thing you should do is to cover the bill.
How to Clean Washable Curtains
1. If on the label of your curtains it is written that you can wash them, then you have to take the curtains off, remove the hooks as well as any metal fittings and put them in the washing machine. If there are any instructions on the manufacturer's label how to wash the curtains, follow them.
2. If the label says "hand washing only", then soak the curtains in a solution of 2-3 litres of water and some liquid laundry detergent. Let the curtains soak for a few hours, then wash them by hand. It would be good to adopt a special, gentle squeezing technique in order to avoid any possible damages when washing your curtains by hand.