"We all spend a g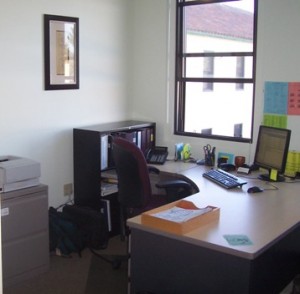 reat deal of time in our office. But when it comes to cleaning, we usually think first of our kitchen or bathroom. But keeping our office clean and tidy is of equal importance. It will have several positive effects: the office will be free of bacteria and germs, the risks of getting ill are fewer and your clients, colleagues or managers will be impressed when entering your place. Here you can read five simple steps that will help you keep the office in order.
1. Acquire the habit of cleaning your desk regularly. Cleaning London experts say that it will take you not more than ten minutes per day to de-clutter your desk, put everything in order and clean it up. Probably you need only some days to get used to doing it, then it will be part of your daily schedule and become a routine operation for you.
2. Do not eat at the desk. This will help you keep the environment clean more easily. Furthermore, you will save your computer or keyboard from being spilt and thus, you will not have to spend money on having it repaired.
3. Polish your desk at least once a week. You will get rid of the germs and with have a shiny working place, that will make your colleagues jealous. Alsoremove the dust from your monitor, speakers, phone, printer or any other device, using a specialised cleaner and a soft cloth
4. Empty your thrash bin on a regular basis. Do not wait until the junk gets out of the can. It may become a good ambiance for bacteria so clean the bin out twice a week.
5. Do not forget the floor. If you have a carpet, hoover deodorize it often. If the floor is covered by tiles or a similar surface, sweep and mop it at least once a week.
London cleaning agencies recommend keeping the office environment clean. It is essential since it will help you increase your productivity and your work place where you can enjoy your time. "